The Process is Simple: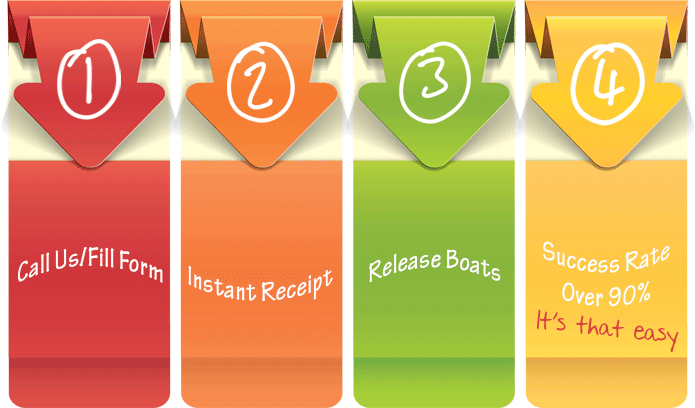 Call Us/Fill Form
Either call us at 1-800-227-2643 or fill out our form online at boatangel.org
Instant Receipt
We send you out a receipt via email and package in the mail with a form and a disposable camera so we can get pictures of the boat
Release Boats
We get the package back from you and list it at charityboatsales.org. Most boats are picked up in 14 business days. If your boat is on a trailer, and needs to be moved immediately, please contact us for special arrangements.
Success Rate Over 90%
It is rare that a boat has no value at all. If you feel that your boat falls into this category, please contact us for assistance. We make an effort to process every boat, trailer, and jet ski donated to us with a success rate over 90%. There is never a cost to the donor.
Need further information? Call 1-800-227-2643